Once again, hope dangles in Cincinnati.
Ohio football hero and Athens native Joe Burrow is the buzz all over the Queen City.
Who-dey fans are excited with anticipation that he might be the savior the Jungle faithful have been waiting for all these years.
They are not asking for much either --- just a winning season for starters.
Last year, the Bengals were 2-14. They have not had a winning season since 2015 when they went 12-4 and lost in the first round of the playoffs.
CLICK HERE FOR FULL COLUMN
DEL
DUDUIT

Southern
Ohio Today
By DEL DUDUIT

Southern Ohio Today
What a way to finish a career.
Bailey Cummins has been named the Mid-South Conference Female Student Athlete of the Year for the 2019-2020 season.
She is also a NAIA Division I First Team All-American player.
The five-foot eight-inch tall senior guard from Bracken County High School in Kentucky guided the Shawnee State University women's basketball team to 126 wins and became the program's all-time leader in six categories.
CLICK HERE FOR FULL ARTICLE
By DEL DUDUIT
Southern Ohio Today
With the first high school football game rapidly approaching, head coaches are beginning to feel comfortable about the season, but are also cautious and know things can change in an instant.
"Usually at this point in the preseason, I have my schedule written in ink," said Jackson Coach Andy Hall. "But right now, it's in pencil."
CLICK HERE FOR FULL ARTICLE
By DEL DUDUIT

Southern Ohio Today
What better way to celebrate 25 years of racing than to host a national championship?
Wheelersburg is the site for the Unlimited All-Stars (UAS) Grand National go kart races on Sept. 18-19.
The decision was made by the UAS Grand National Team in November 2019, and the championship will be at Wheelersburg Raceway.
CLICK HERE FOR FULL ARTICLE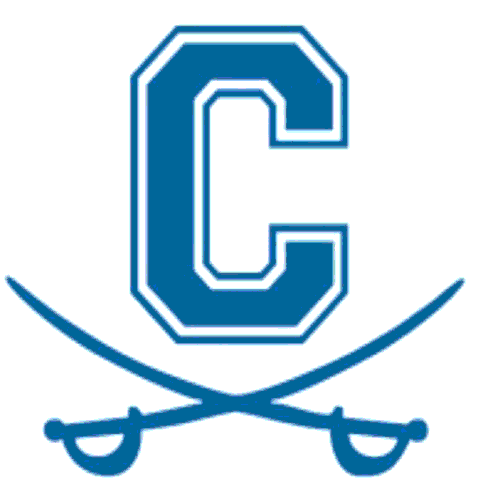 Southern Ohio Sports Authority
CHILLICOTHE — The next time Chillicothe's girls hoops team takes the court, it'll be doing so with an experienced head coach roaming the bench.

On Monday, the school's athletic office issued a press release that announced the hire and board approval of Anthony Gordon. Gordon replaces Jeremy Beverly, who coached the previous three seasons.
CLICK HERE FOR FULL ARTICLE
By DEL DUDUIT

Southern Ohio Today
One positive adjustment that has come out of the coronavirus pandemic for colleges and universities has been the ability to continue to recruit athletes without players coming onto campuses.
CLICK HERE FOR FULL ARTICLE
By AMBER GINTER

Southern Ohio Today
From throwing fastballs to spiking serves, running miles, dribbling down courts, and launching weights, Taylor Baker played a little bit of everything and was once known for her triathlete ambitions.
Baker was approached by numerous schools for her track and field ability, but when she began being courted by the staff at Cornell University, she knew she couldn't turn the opportunity down. Baker signed with Cornell despite the odds that as an Ivy League school, athletic scholarships were not available, a goal she'd worked to achieve her entire life. And then, her faith played a key role.
CLICK HERE FOR FULL ARTICLE
Sponsor FedEx asks Redskins to change name
Associated Press
WASHINGTON — The title sponsor of the Washington Redskins' stadium wants the NFL team to change its name.
"We have communicated to the team in Washington our request that they change the team name," FedEx said in a statement Thursday.
The company paid the team $205 million in 1999 for the naming rights to FedEx Field in Landover, Maryland.
In addition to the stadium name and sponsorship agreement, FedEx CEO Frederik Smith is a minority owner. Majority owner Daniel Snyder has shown no indications he'll change the name since buying the team in 1999.
Amid the national debate over race, pressure has been mounting on the organization to abandon the name called a "dictionary-defined racial slur" by experts and advocates.
Investors this week wrote to FedEx, PepsiCo and other sponsors asking them to request a change. FedEx is believed to be the first to take action.
On Thursday night, Nike appeared to remove all Redskins gear from its online store. The other 31 NFL teams were listed and a search for "Redskins" came up with no results. Nike did not immediately respond to an email message seeking comment.
Asked about Snyder changing the name, a spokesman said recently the team had no comment. The team last week removed the name of racist founder George Preston Marshall from its Ring of Fame at FedEx Field, and a monument to him was removed from the site of the old RFK Stadium.
Washington, D.C., mayor Muriel Bowser also said the name was an "obstacle" to the team returning to the District. The team's lease at FedEx Field expires in 2027, and it is still talking to Washington, Virginia and Maryland about building a new stadium.
/